Welcome to KBA Talent
With over 25 years experience in talent management, we deliver results for all of our clients.
Working with high-profile, high-achieving individuals from the ultra-competitive arenas of sport and entertainment, we know exactly what it takes to extend that success to broader horizons.
We have excellent and long-standing relationships with both media organisations and brand owners in the financial and corporate world. We understand their needs so we are able to consistently make the most appropriate and productive connections between these companies and the individuals we represent.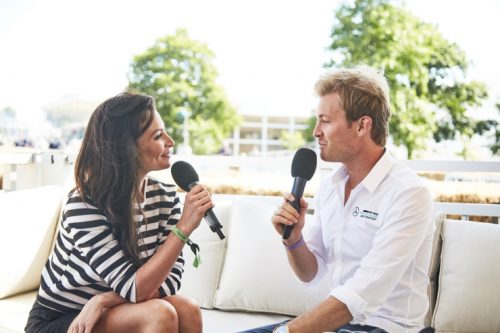 Chris Ellison is best-known for playing the role of the dodgy DCI Burnside in the hit ITV series 'The Bill', he has established himself as one of the UK's most respected and recognisable actors with vast experience on stage and screen.
Alistaire Divall is a versatile Presenter, Actor and Voiceover artist. He is the face of the Daytime TV Quiz Show 'Keynotes' & well-known for his work presenting on ITV and Sky1.
Olympian Andy Turner has won Gold various times during his stellar career as a track and field athlete, in which he specialised in the 110m hurdles. Since his retirement, he quickly became one of the leading fitness models and bodybuilders and he has been heavily featured in a string of high profile Fitness and Men's magazines.
Barry McGuigan is one of the greatest boxers of his generation. Since retiring, Barry has become a leading voice in the sport writing; commenting and presenting. His appeal stretches far beyond boxing as he is now a sought-after speaker and personality. Barry now runs his own stable of great fighters with his Promotions Company, Cyclone.
Ben Cohen, MBE is an England Rugby World Champion, he was one of the greatest athletes of his time and is still second – in all-time try scoring for his country. After retirement, Ben turned to activism and created the 'StandUp Foundation' to combat homophobia and bullying.
Chantelle Cameron is destined for greatness after a thrilling start to her professional career. She became IBO World Lightweight Champion within just five professional fights. Chantelle's record so far is six fights and four knockouts.
Bournemouth's big boxing hope, Chris Billam-Smith (CBS) has enjoyed a perfect start to life in the paid ranks, with 4 knockout wins from 4 fights. His career continues to flourish.
The UK's No1 Graphologist, Emma Bache has been analysing handwriting since 1989. Emma has built up an enviable client list including members of the Aristocracy and Celebrities as well as Corporate Businesses ranging from City Institutions, Recruitment Agencies, Travel Firms and Property Companies.
Flavia Cacace is one most recognisable faces in the dance world. She's achieved the highest standards in Ballroom, Latin American and Argentine Tango. Flavia shot to fame on the biggest dance show on British TV. BBC's, 'Strictly Come Dancing'. Flavia and her dance partner Vincent Simone have had major success with their many sold-out West End & No1 theatre tours.
James Whale is one of the most recognisable voices in broadcasting. A huge success on radio with his own shows on top stations such as LBC, TalkSPORT & BBC Radio.  His very own TV show 'The James Whale Show' catapulted him to the top. James has stayed current and brilliantly controversial. He can be heard today, still asking the right questions as a presenter on Talk Radio
Super Lightweight Josh Taylor is highly regarded as one of the UK's hottest prospects in boxing. He is 12-0-0. In his short professional career thus far, he's swept aside all opponents with years more experience to him.
Edinburgh's big-punching bantamweight Lee McGregor has fantastic pedigree and promise. He is 3-0-0 and is slated to be a huge success.
Linda Lusardi one of the most recognisable names in British Celebrity. Linda shot to fame in the early 80's and very quickly became one of Britain's best-loved models. Linda made the perfect transition into the world of acting and is still enjoying a great career on stage, in television and in film.
Revd. Peterson Feital is affectionately known as 'The Show Biz Rev'. His passion for artistic industries and the mental health of creatives has led him to his current position as the CEO and founder of The Haven+London Charity.
Russell Grant is one of the UK's best-known celebrities – in the world of television, radio, stage and screen as a fine actor and presenter. Russell is also one of the world's best-loved astrologers.
Shane McGuigan is described by his peers as one of the world's best boxing coaches. Winning prestigious awards on his journey so far. His unique methods have helped propel George Groves to world champion status and this has led to him working with an array of highly talented fighters.
Torie Campbell is a Presenter, Sports Reporter and Motoring Expert who loves a challenge. She is equally at home chatting to a camera from a helicopter as she is on the red carpet. Torie has great warmth in front of a camera, always putting her interviewee and audience at ease.
Vincent Simone is one of the country's most successful Ballroom, Latin American and Argentine Tango performers and choreographers. Vincent was a firm favourite on the BBC dance show 'Strictly Come Dancing'. He and his dance partner Flavia have sold out West End Hit shows as well as national number 1 tours making him one of the most sought-after dancers in the world.
Kristina Rihanoff is a world-class professional ballroom dancer, instructor, choreographer and author. She has been a fan favourite on the hit BBC dance show 'Strictly Come Dancing' for almost a decade and has won over the hearts of the nation as a personality and columnist.